NATEP has helped propel an advanced aluminium powder from early-stage development into the additive manufacturing (AM) market where it has been positively received.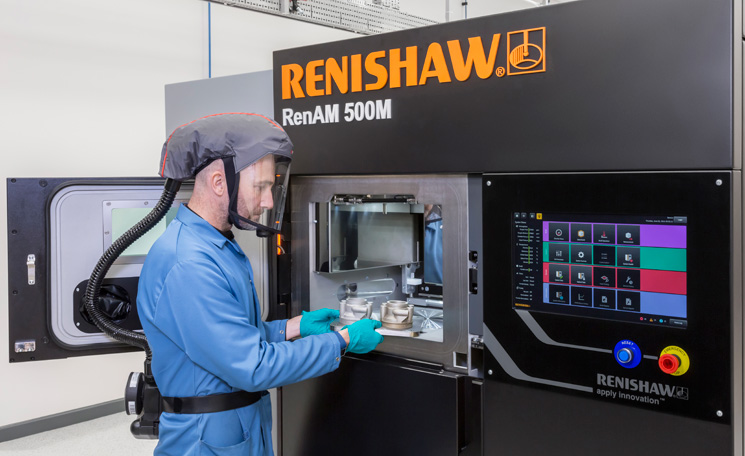 Now the innovative high-strength A20X powder is poised for use in serial production with key aerospace original equipment manufacturers (OEMs) and Tier 1 suppliers.
The alloy was developed and patented by Aeromet International and aerospace-approved as A205 alloy. The powder is also covered by the patent.
The NATEP-supported project, led by Aeromet with partners Phoenix Scientific Instruments (PSI), Renishaw and Rolls-Royce as the potential end-user, succeeded in enhancing the understanding of a more robust powder for AM.
Mike Bond, Director of Advanced Material Technology for Aeromet, said the project was designed to realise the AM potential of Aeromet's next-generation aluminium alloy which was already being used in castings for high-strength, high-temperature aerospace applications.
"The progress we've made under NATEP has rapidly moved our concept from developing a metal power for the AM industry to commercialisation," he said, adding that it is "receiving market acceptance" after potential end-users conduct their own trials and manufacture parts by AM.
The NATEP project set out to optimise the casting alloy into an AM powder with the chemistry and powder distribution to maintain the alloy's advanced properties at room and elevated temperatures. A20X is described as having a highly refined microstructure and unique solidification mechanism which give it greater strength and better fatigue and thermal characteristics than other alloys used in AM such as AlSi10Mg.
Project partner PSI contributed the knowledge of processing and handling aluminium powders for AM, converting the Aeromet-manufactured alloy using technology that combines vacuum induction melting (VIM) furnaces with inert gas atomisation. The powder was further developed using Renishaw's AM systems.
Innovations such as the development of the new A20X powder are important to Aeromet, whose business is still predominantly metal castings for aerospace. "Powder is the key to our growth into high-tech manufacturing and AM," said Bond.
The company has set up a business unit specifically for advanced materials technology to exploit this important alloy. It also forecasts a growth in this business area, which the NATEP project has been a major factor in achieving.
Bond said NATEP has been "a wonderful vehicle for moving us forward" as the project – the fourth the company had been involved in – enabled Aeromet to work with the right people and technologies, without which progress would have been much slower.
Paul Murray, Principal Materials Engineer at Rolls-Royce, said the Midlands-based engine maker was "excited to participate in this project and contribute to the development of this promising new aluminium alloy.
"NATEP is a proven programme with a strong track record of supporting innovation in the UK aerospace supply chain," he added.