An innovative REACH-compliant coating technology, commercialised with the help of NATEP, is making its mark on flying components and giving its UK-based patent-holder a valuable market advantage.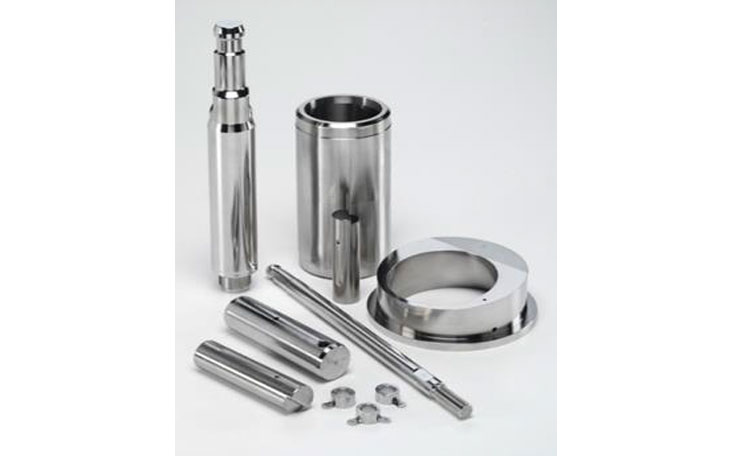 Two NATEP-supported projects have produced commercially viable results – one even before it has formally concluded – with project end-user Airbus UK declaring the work a success.
The projects, led by Hardide Coatings Ltd, an Oxfordshire-based SME, set out to develop and demonstrate a chrome replacement super-finish technology, and a new low-temperature coating, specifically for applications on load-bearing parts with complex geometries and very tight tolerances.
With Hardide Coatings' eponymous coating already selected as an alternative to hard chrome plating, the challenge for the company and its industrial partner, Perfect Bore Manufacturing Ltd, was to develop tools and techniques to achieve a super-finish in one step, thus saving on cost and time.
As Stewart Gibson, Global Business Development Manager – Aerospace, explained, normally a super-finish requires diamond grinding followed by diamond belt finishing. "We are developing a one-shot process to achieve the super-finish by grinding only and have industrialised the initial grinding process."
Tight tolerance requirements
The need for trials arose when it was discovered that the Hardide® coating process, which uses chemical vapour deposition (CVD), needed 'fine-tuning' to meet very tight tolerance requirements.
Neil Wolstencroft, head of the Airbus hard chrome replacement work package, praised the NATEP-backed project. It enabled the partners to "prove the industrialisation of the grinding process on the Hardide CVD coating (using the actual parts) before we commenced production."
Hardide Coatings developed its range of nanostructured tungsten carbide-based coatings partly in response to the EU's 2006 regulations on Registration, Evaluation, Authorisation and Restriction of Chemicals (REACH), which control the industrial use of hazardous chemicals, including chrome.
As a material, said Gibson, Hardide has a much longer life span than hard chrome. "People are always looking for new technologies; alternatives to current coatings, not just chrome." Hardide is "a much-improved coating. Because it's a gas process, it can coat very complex geometries and internal bores that other techniques can't cope with."
Its other key feature, he said, is fatigue knockdown. Where a coating such as chrome will reduce the substrate's fatigue resistance by as much as 40%, the effect of Hardide is neutral or positive. "This is very important, especially in aerospace," Gibson added.
10 years to full industrialisation
The company started discussions with Airbus about 10 years ago to gain approval for the use of its surface coating for flying components. "It's taken 10 years to reach full industrialisation of Hardide," said Gibson. "Now we've been approved for a number of aircraft types."
The coating is used mainly in wing components and actuators – areas of high load and high impact, prone to wear and corrosion – where Hardide's density and impermeability make it a good match for the conditions.
In a second NATEP-backed project, Hardide leads an industrial team looking at lowering the temperature of the Hardide process, currently 480-500°C. The partners are working to reduce that to 350°C which will allow designers to specify a greater range of metals, including high strength steels AerMet100 and Custom 465, various grades of temperature-sensitive stainless steel. As well as aerospace, this development feeds into other market sectors such as oil and gas.
While the UK-headquartered company is in a strong position with its patented process, it continues to devote resources to R&D. This year, it will also be moving to a new state-of-the-art facility close to its current premises in Bicester with double the floor space and additional processing equipment. Said Gibson: "We have a lot going on that positions the company well for future growth."