The designers of a 'fit-and-forget' solution for aircraft landing gear connector harnesses see benefits from their technology for future aircraft and non-aerospace spin-offs.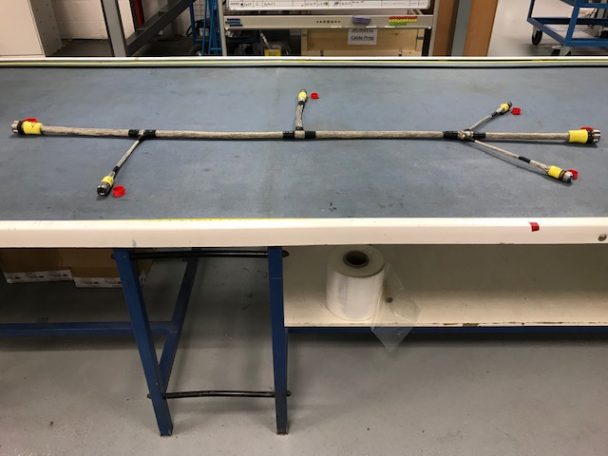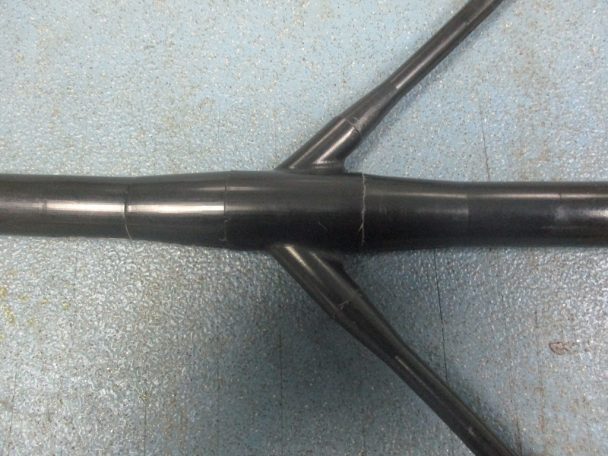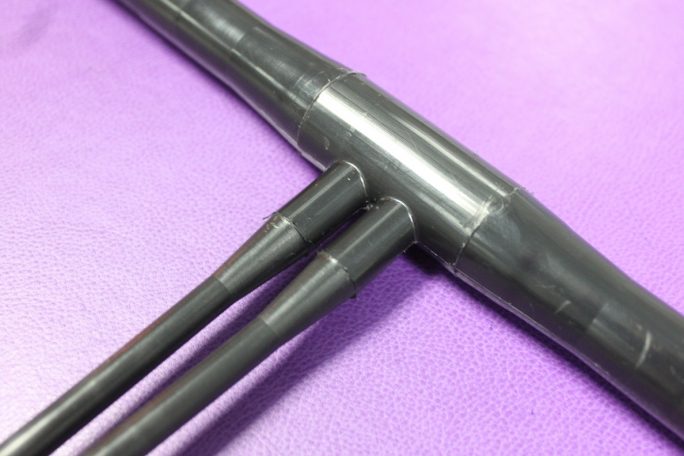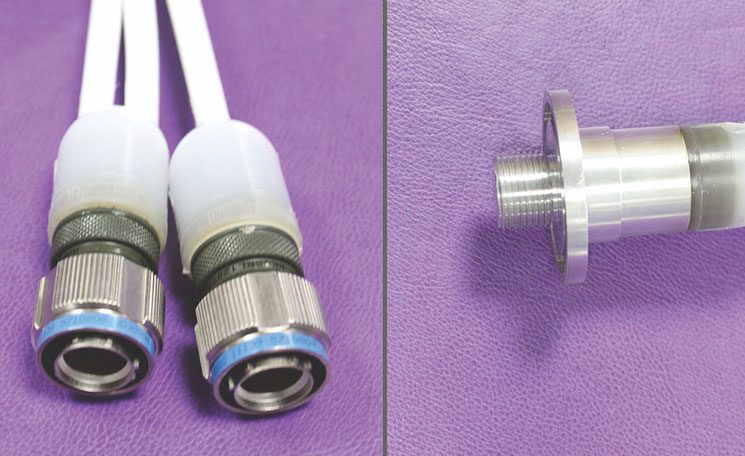 Reducing through-life costs can be a challenge in a technology-dense industry such as aerospace. Manufacturers may conclude that the benefits of upgrading non-critical systems do not warrant the disruption of achieving them.
This was the quandary facing SMI, a Hampshire-based SME, at the successful conclusion of its 18-month NATEP-supported project to design and test a 'fit-and-forget' cable harness system.
SMI, with its project partners, had applied the design methodology it uses in its work on submarines to aircraft landing gear. They had observed that commercial aircraft operators get into a routine of replacing cabling systems and sensors when they fail, rather than tackling what causes the failure – an unthinkable approach in submarines where systems must last for the design life of the boat.
Glen Richardson, SMI's chief technical officer, noted that aircraft undercarriage is a harsh environment for sensors. External cabling mounted on the structure is susceptible to disturbances and ingress of moisture or other impurities, any of which can cause system failure. But because they're not critical systems, operators can deal with problems through line maintenance.
"We're trying to get people to look at the bigger picture; at reliability and so on," said Richardson.
As a business, SMI's involvement in aerospace is limited to providing two niche submersible parts for Bombardier CL-145 firefighting units. But the company saw that its expertise in cable encasement and sealing, coupled with the knowledge of its industrial partner, Concept Cables, could offer benefits across aerospace manufacturing.
Teaming up with Safran UK (Gloucester) for generic specifications and testing, they gained NATEP support with a match-funded grant of £150,000.
Since the project formally concluded in August 2019, SMI has been talking to OEMs and Tier 1s about future opportunities where technologies are selected early in the design stage.
Survival during manufacturing and in application
Richardson said "a lot of thought goes into the construction of cables and their insulation" so designers know they will survive manufacturing processes such as the high temperatures of thermoplastic mounding as well as their application in the field.
Safran's assessment of routine maintenance tasks helped identify harnesses used on brake sensors where condensation is an issue.
Armed with a list of the contaminants their innovative harnesses were likely to encounter, the partners tested the suitability of various materials and settled on linear low-density polyethylene (LLDPE) for the cable jacket material. In addition, they made sure the wiring was compatible with the manipulation and heating it would undergo in both manufacturing and deployment. "What's good for our process is also good for in-service," said Richardson.
The current arrangement for brake sensors uses conduits that rely on clamping to seal the cables. The temperature changes resulting from flying at high altitude cause condensation; breathing holes made in the conduit to allow moisture to escape also allow pollutants to enter. This eventually causes failure.
SMI's solution – a completely sealed harness – would stop the moisture entering in the first place. "We wanted to show the OEM advancements and improvements on what they had," said Richardson. "We could give them a more reliable system, more tolerant to the environment, requiring less maintenance."
Meeting and exceeding requirements
The project concentrated on two systems on the landing gear: a branch assembly, and a bogie beam harness with breakout positions. The partners developed a way of sealing the connectors, including the termination points, inside a robust LLDPE jacket and built samples for validation.
"We demonstrated everything they would require for a landing gear harness, meeting all requirements and exceeded them by a big margin in some cases," said Richardson.
"We can see lots of advantages in pursuing this technology onto an aircraft. We believe this innovation will benefit the industry.
"The challenge is to try and get this across; to get someone to change their approach."
Typical lines of resistance that SMI has met include the argument it would be too much of a change on production aircraft from the current practice, and that it would make an OEM's own manufacturing unit redundant. The existing technology, which manufacturers understand and control, "works for them" .
SMI is now in discussions with a helicopter manufacturer; military aviation and unmanned aerial systems (UAS) are also potential areas of interest, assuming the aerospace industry as a whole has an appetite for new technologies as it recovers from the Covid-19 situation.
Spinoff applications might also be found in subsea, tidal and wind farm renewable electricity generation where particle discharge (PD) can be an issue. "We're probably looking at niche specialist applications where this technology can stretch the boundaries," said Richardson.