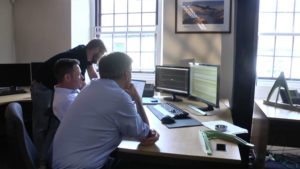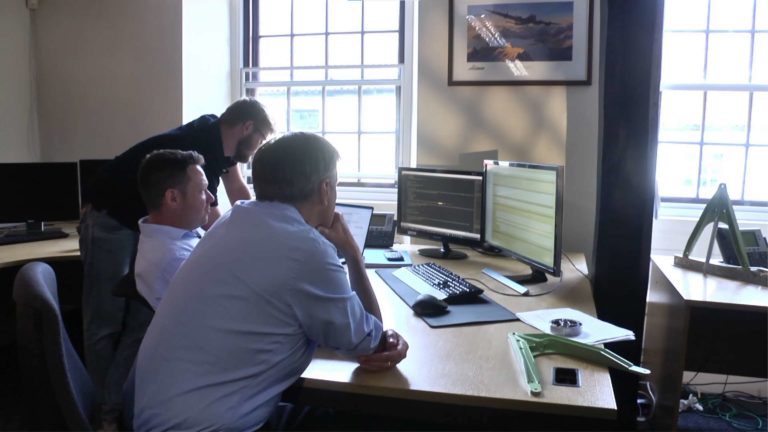 Major efficiencies with Cabot Design automated software tool
Thanks to Cabot Design's automated software tool, the repetitive and time-consuming part of dealing with manufacturing non-conformities could soon be a thing of the past.
Aircraft parts are expensive to manufacture, and for good reason: safety is the industry's primary concern, and standards are justifiably high.
Any deviation from the tight design tolerances – for example a scratch, or an oversized or out-of-position hole – needs to be assessed to ensure the part can still be certified, and a concession for the non-conformity issued.
Such "logical and process-driven" work is an ideal candidate for automation – and a small British engineering company has done just that, with the support of NATEP, and is looking for a partner to take it to the next stage of development.
Gloucestershire-based Cabot Design has created a software tool it calls N-CASM (Non-Conformity Automated Substantiation for Manufacture) which automatically creates design and stress assessments for manufacturing non-conformities, or concessions.
Engineering manager David Stephenson said N-CASM can be used on any structure. It can be configured by the user to apply "logical justification processes". Its flexible database allows specification data or analysis results to be used in fully automated customisable responses.
Significant expressions of interest
Stephenson said the software is well-suited to the work of an OEM or Tier 1 supplier. He has received significant expressions of interest and is optimistic about finding a partner to carry the work forward beyond the beta version.
It's rare for a part to be scrapped on concession, he said. It goes to a designer who may specify polishing out the scratch, or reopening the hole on the same centre. A stress engineer will determine after the work has been performed if it's still acceptable to go on the aircraft.
"This sort of work is very logical and process driven," said Stephenson. "What N-CASM does is automate the process.
"It's completely generic; it can work on any structure and be programmed by the user to follow any process using what we call a punch card: a series of steps, easy to define, easy to follow.
"Normally an assessment of one of these non-conformities might take half a day, a day or longer. Many are so straightforward N-CASM can do them in a few minutes so the part can be back on the shop floor almost instantly."
From hours to minutes
Potential savings in efficiency are substantial. "If you can write a process, you can write a program. This changes the length of the job from hours to minutes."
Stephenson stressed that the software may "suggest the response" but does not replace the engineer. Its value is in automating the straightforward repetitive work: pulling out processes, looking up existing analyses, checking it's okay. "All this data is presented to the user ready for them to approve."
As well as being quick and consistent in refining the processes and looking up the data, it builds a database that can be used for root cause analysis or metrics on performance. The bigger the volume of data, the greater the efficiency.
Cabot has written the tool to also work on existing archives. It can read the content of a manufacturer's documentation using machine learning and natural language processing, to work out what the non-conformity is and catalogue it so the customer has a complete archive.
Stephenson said N-CASM has "good cross-industry application" because any manufacturer of expensive parts can use it to apply a logical process to repetitive routine work.
NATEP, he said, has provided valuable support from start to finish of the project. As a small engineering company, Cabot Design faces the challenge of getting end-users – an area where NATEP's contacts are expected to prove helpful.