Reacting to Covid-19 gave a NATEP project lead an unexpected opportunity to help out-of-work individuals, while building the national skills base in additive manufacturing (AM).
More than halfway into their NATEP-supported project, the team of Gen3D and the University of Bath Centre for Power Transmission and Motion Control (PTMC) report good progress – plus a Covid-related diversion that ties in neatly with their overall objectives.
Their project, called Influunt (Latin for 'flow'), is an 18-month, £205,000 match-funded collaboration  with Tier 1 end-user Moog which seeks to automate design processes for manifolds made by additive manufacturing (AM).
It leverages Gen3D's ground-breaking AM design software, Sulis, which is designed for AM fluid flow applications in aerospace and other high-value engineering sectors.
However, just as work on Influunt was ramping up in August 2020, it was disrupted as Gen3D, and the University of Bath dealt with lockdown conditions.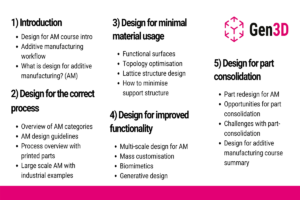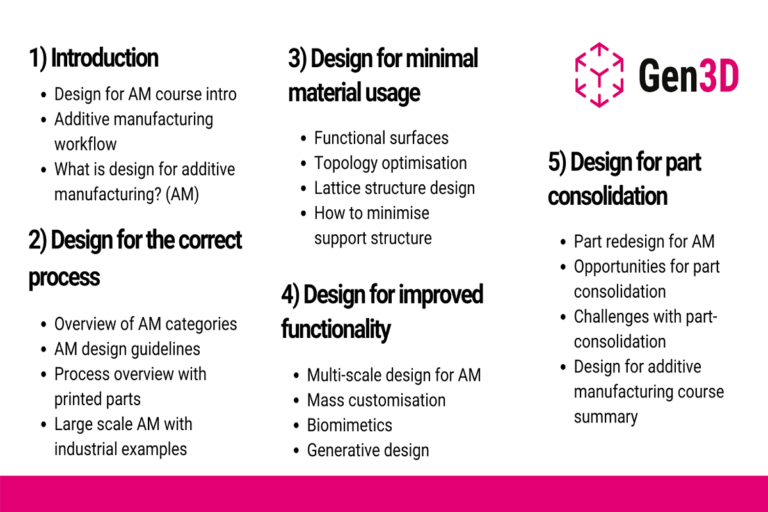 At the same time, Gen3D was fortunate to win fast-track funding from Innovate UK intended to support those affected by the pandemic. Gen3D used this additional funding, called 'Business-led innovation in response to global disruption', to produce a free online course teaching the principles of design for AM. It was aimed at people who were out of work and/or needing to upskill, and the response was huge.
AM design skills good for the industry
Dr Wesley Essink, Gen3D's CTO, said: "We knew, from talking with industry, that there is a lack of AM design skills out there. We started with 50-60 people signing up a month. This had risen to 600 a month by March 2021, and on 31 March 2021, the last day that the program was free, 1,600 people had signed up."
An expanded AM design skills base is not only good for the industry; it should also, in due course, increase the uptake of the new design tools Gen3D is developing with NATEP support.
Dr Vimal Dhokia, Gen3D Director and University of Bath academic, said the Influunt project objective is to facilitate and accelerate the design of manifolds and to enhance the manufacturability of AM components. "We're aiming to remove a bottleneck for these components by automating time-consuming parts of the design process," he said.
He said validation of modelling based on PTMC research was expected to be under way later this year, followed by testing using the specifications of their end-user, Moog. "If everything looks okay, we'll do the design in Gen3D, print the actual component and test its performance," he said.
Flying parts on the horizon
Dr Essink said their starting point is ground-based applications, but he did not rule out using the design system on flying parts in the future. "The scope is definitely huge," he said. "The design system we are developing will be directly applicable to design challenges found across many industry sectors including aerospace."
He said NATEP seemed "a natural fit" for a small to medium project like Influunt, with its initial aerospace focus, plus "the scope of Influunt aligned with the future vision of Gen3D's Sulis software."
The developments were a "big step" for all high-value engineering applications such as actuators, valves, pumps and any form of cooling where optimisation for fluctuations in pressure is important.
The fluid flow sector in AM is growing, with companies in many sectors doing "extremely interesting things", he said. "The features we're implementing through this project are applicable to any fluid application."
A successful outcome for Influunt will lead to a new module in Gen3D's Sulis software which will be available under licence to commercial customers.
Dr Dhokia commended the NATEP programme for its stability. "The UK government aims to inject more funding into the aerospace sector," he observed, "and it's via collaborations like this that it will happen."
Gen3D, founded in 2018 by academics at the University of Bath, is a UK-based technology company providing innovative design software, training, and consultancy to industries globally. It targets sectors including aerospace, automotive, medical and industrial machinery with a flexible and real-time approach to design that allows engineers to reduce lead-times and lower costs.