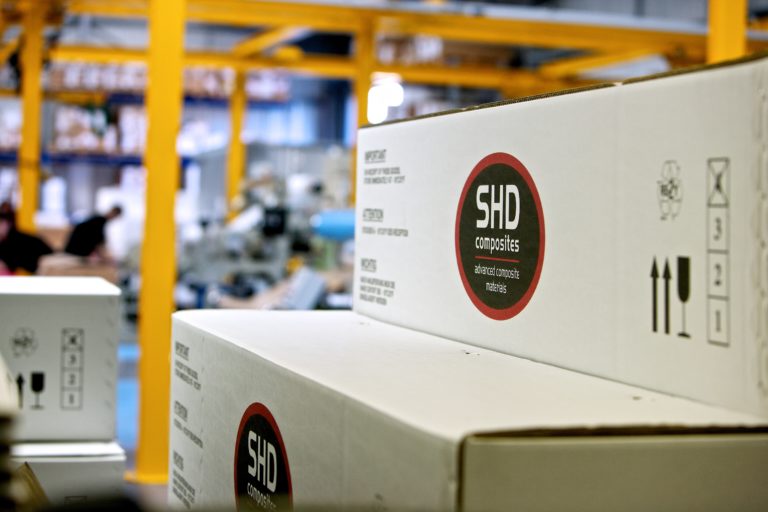 An innovative prepreg composite material with strong 'green' credentials is making inroads into the aircraft interiors market – and potentially the important more-electric aircraft arena as well.
Finding your feedstock in someone else's waste by-product is 'sweet', especially when sugar cane is involved.
Cane waste, with further processing, yields polyfurfuryl alcohol (PFA) – the raw material for an "interesting" resin technology that's proven itself in the aircraft interiors market, and may have an important use in battery boxes.
SHD Group, the Sleaford-based manufacturer of advanced composite tooling and prepreg materials, "happened upon" PFA technology when it was at an embryonic state and won critical NATEP support to develop it in a project called Enterprise Bio-Interiors.
Since the project concluded in 2017, SHD has doubled its staff numbers and trebled its revenue. It has also expanded internationally with manufacturing satellites in the USA and Slovenia.
For all that, said Commercial Director Nigel Blatherwick, "we plan to remain a very agile company – global, local and responsive."
That agility has helped make SHD an increasingly important cog in the wheel of supplying a global market, he added.
Advantages over phenolics
For aircraft interiors, where SHD's prepreg material has found its first applications, PFA delivers three significant advantages over phenol formaldehyde (PF) resins which currently dominate the market: its bio-source, improved health and safety credentials and superior processing without compromising the on core fire, smoke and toxicity (FST) performance.
PFA, he said, "has good sustainability and a good carbon story, particularly compared with phenolics, which are derived from fossil fuels."
"We're not talking 'green washing'. Its FST performance is at least as good as phenolics and in some cases, better. It hits the performance requirements for interior applications, without the health and safety concerns of phenolics, and at a comparable cost."
NATEP support helped SHD develop the base formulation for its FR308 resin system, which is combined with fabric or fibre reinforcements to create materials that are moulded into parts such as overhead bins, seats, ceiling and floor panels and more.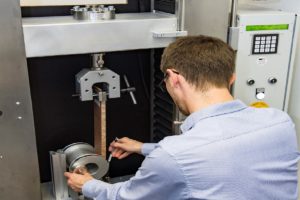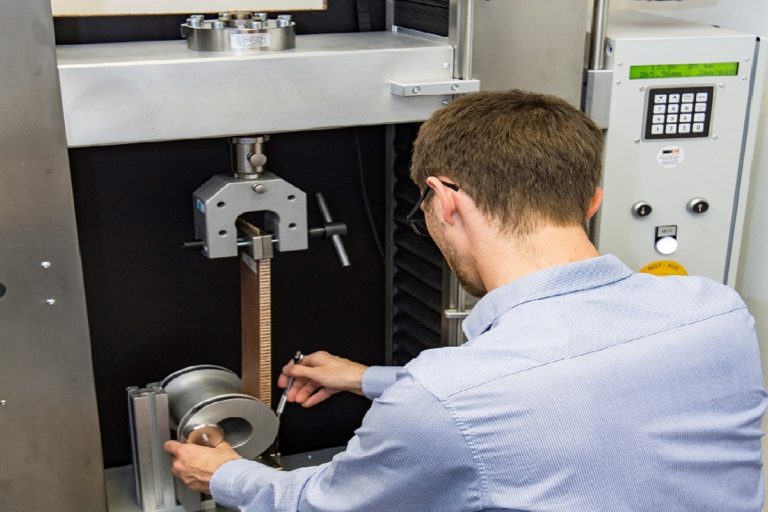 Blatherwick said FR308, with careful process development, "pops out of the mould" with a better surface finish than materials made with phenolics, which often require substantial filling and fairing. Avoiding such finishing work "will amount to weight and cost savings for the customer," he said.
"The NATEP project was a great way to optimise the material," said Blatherwick. "It helped focus us and the funding was important for a small business."
High-temperature applications
SHD has also developed a resin system called PS200, which has a 'family tree' link to the original NATEP project. This system is being studied for high-temperature onboard applications, in particular a battery box. PS200 is capable of "constraining and managing" the 'thermal runaway' of lithium-ion batteries, which is a critical issue for electrification.
There's a "receptive audience" for SHD's prepreg systems. "We are finding many customers looking for performance against what is a quite unique and challenging set of in-service requirements," said Blatherwick. "On top of that, having green credentials is a real bonus."
SHD is looking to localise its supply chains as much as possible, and ivestigating the full lifecycle of the product to meet ever-growing requirements from OEMs.  To complement its resin technology, the company is studying alternative sources of reinforcement, as well as high-volume manufacturing processes that will further optimise sustainability through the products entire lifecycle.
"We don't make standard products; we make solutions," said Blatherwick. SHD's application engineers work with customers to formulate and develop a material. "It's often an iterative process. We'll make [a material] for trial, then optimise it as work goes on.
"On an average day across our shop floors, we might process 5-6 different resin types, combined with anything up to 20-30 different reinforcements, each combination targeted to a particular structure, application or process technique.
"The bulk of what we make has been initially engineered to answer a particular set of customer requirements  – performance, weight, cost, carbon reductions etc – everything else works out of that.
"In optimising against the technical and commercial requirements of any composite component, it's always beneficial to consider material, process and design as one – from the start. So we work hard to be involved at the ground level of any development."