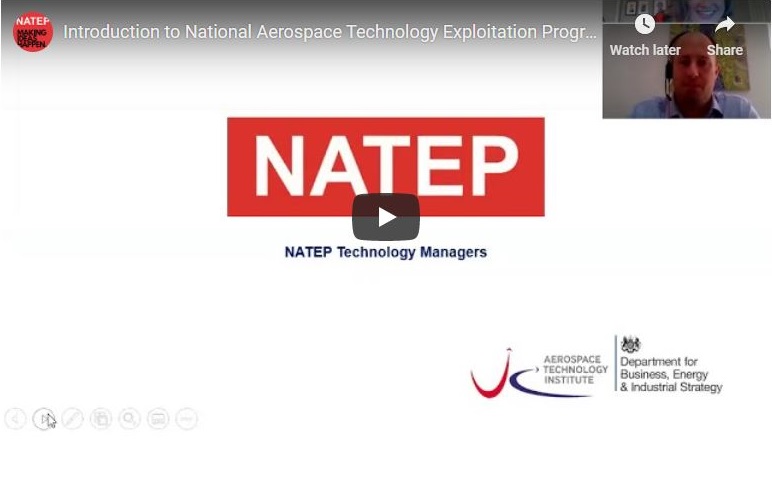 Funding boost explained in NATEP's latest webinar
With the NATEP Spring 2021 call now open, we hosted an introductory webinar to offer insight into the funding opportunity through NATEP.
NATEP's Programme Director – Harriet Wollerton – outlined new funding regulations that will benefit SMEs and Steven Stanley outlined the unique, 'critical friend' role of a Technology Manager.
Thank you to Tom Oulton, Modelling and Simulations Engineer from Maher, for sharing how NATEP helped them throughout the project. Tom was new into the business and the industry when he joined the project half way through. Through NATEP's mentoring and support he was able to manage the project successfully and navigate Maher's collaboration with Airbus.
It's a perfect example of allowing both commercial and employee development – Tom Oulton, Maher
If you would like to watch the recording, you will find the recorded session below.
If you have specific questions that have not been covered, do please get in touch.
With an outline submission deadline of 13 November looming, we hope to hear from you very soon.