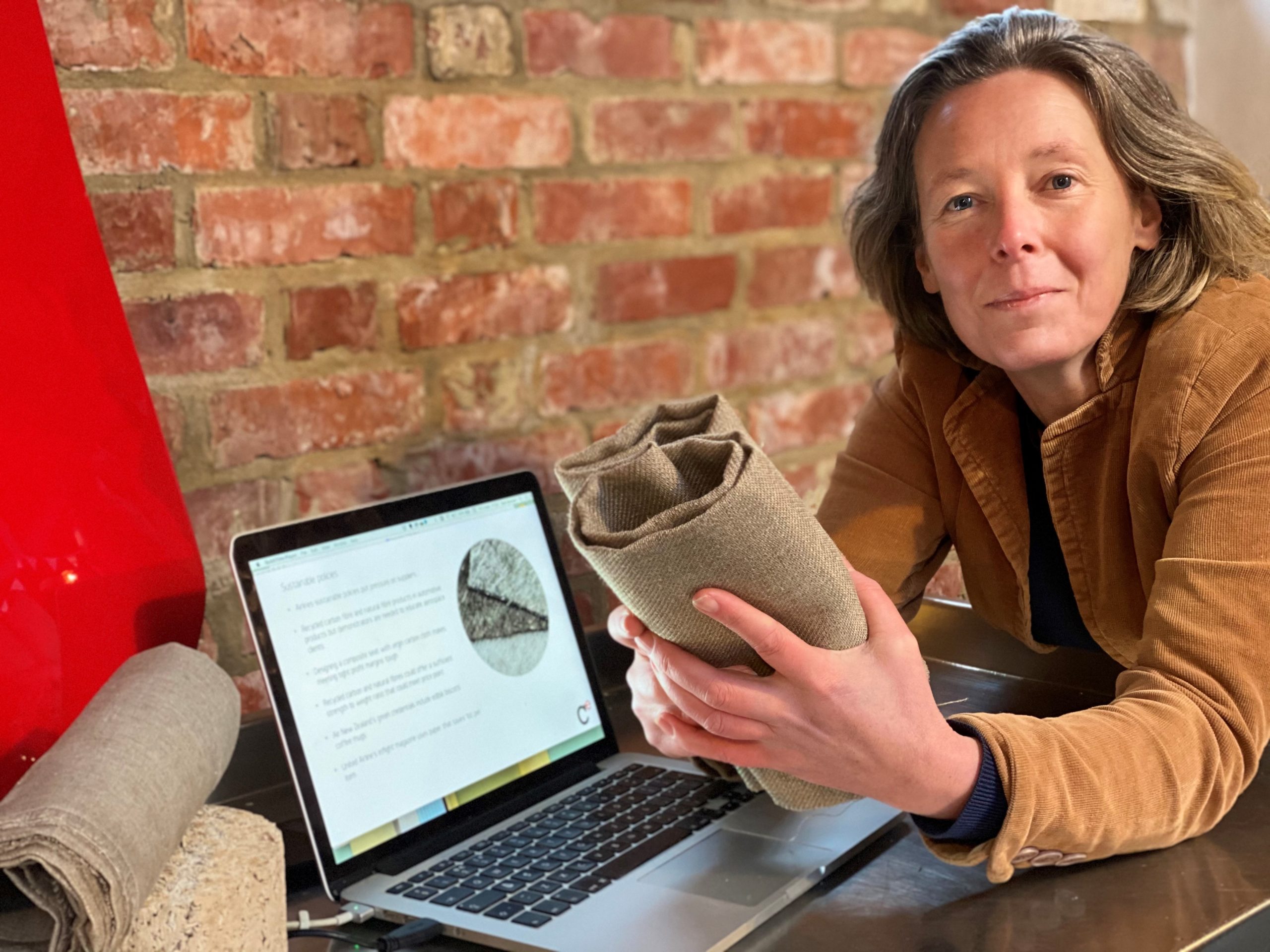 Innovative research into sustainable materials and processes has placed NATEP beneficiary Samantha Bunyan among an exclusive cohort of the UK's leading female entrepreneurs, and Cecence – the company she co-founded – on course for further commercial success.
Samantha is one of 40 visionary women awarded grants of £50,000 in the 2020-21 Women in Innovation Awards programme to take their innovative ideas to market.
The funds will help Cecence commercialise aircraft interior components resulting from several related streams of research, phases of which received backing from NATEP.  The Salisbury-based SME plans to develop a range of furniture for economy and business class cabins, all made with sustainable composite materials, including recycled materials and natural fibres.
The funding will also enable the business to develop sustainable aerospace in-flight carry-on items, such as amenity kits, expanding its customer base for clean products beyond businesses to consumers
"The award will support the delivery of 'ecocence' as an independent in-house sustainable brand for Cecence," said Samantha. Items will be made of natural and recycled fibres bonded by a bio-resin system.
Cecence has a history of working toward the decarbonisation of the aerospace industry with eco-friendly alternatives to the current interior products of aircraft.
From 2016, it developed an award-winning composite lightweight aircraft seat-back – currently in service on Airbus types – using woven carbon fibre and a phenolic resin bonding system. NATEP supported the development of the Q Ultra Slim seat-back which harnessed a bio-resin system, and discoveries made on the NATEP programme are being fed into the company's new project.
The UK Women in Innovation award will help Samantha and her team take lightweighting technology and Cecence's low-energy rapid processing know-how a step closer to the cabin of the future with next-generation aerospace components using sustainable materials.
"I am hugely proud of the team at Cecence and what we have already achieved in this area, and excited to see how we can make further advances in lightweight sustainable materials and components for aerospace interiors" .
"Innovate UK's mentoring and outreach programme will provide opportunities to engage with a wide range of female innovators and provide a platform to promote an interdisciplinary STEAM approach to innovation and product development.
"Being selected as part of this cohort of extraordinary women is a huge honour and I am looking forward to connecting with and supporting one another on our independent and collective journeys over the course of this year."